Halloween Pet Coloring Pages
It's almost Halloween! We love this spooky time of year at Liquid Health Pets. To celebrate, we have created free Halloween pet coloring pages for you to print out and enjoy. What is cuter than a dog in a Haloween costume? Just click on an image below to save it and print out.
We hope you enjoy these Halloween pet coloring pages! Tag us in your finished coloring pages on Instagram and we will feature your art on our page. Don't forget to also check out the pet products we have available. We have liquid supplements available for dogs large and small, and even cats. We love when your pets are healthy because a healthy pet is a happy pet! Looking for human products? We have those too at Liquid Health Inc.
Here is a Golden Retriever in a Jack-o-lantern headband. Nothing is more festive than Jack-o-lanterns on Halloween.
---
BOO! Here is a dog in a ghost costume ready for some Halloween treats.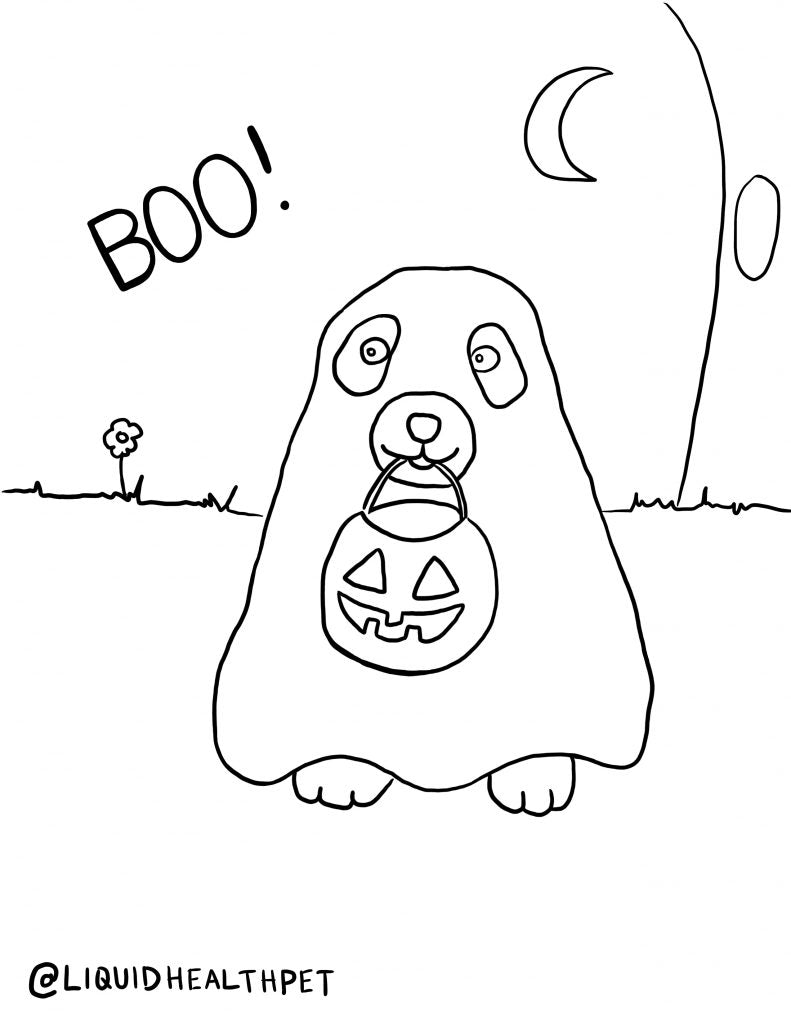 ---
Some costumes aren't scary at all. This beautiful Chihuahua ballerina is ready to dance all Halloween night long.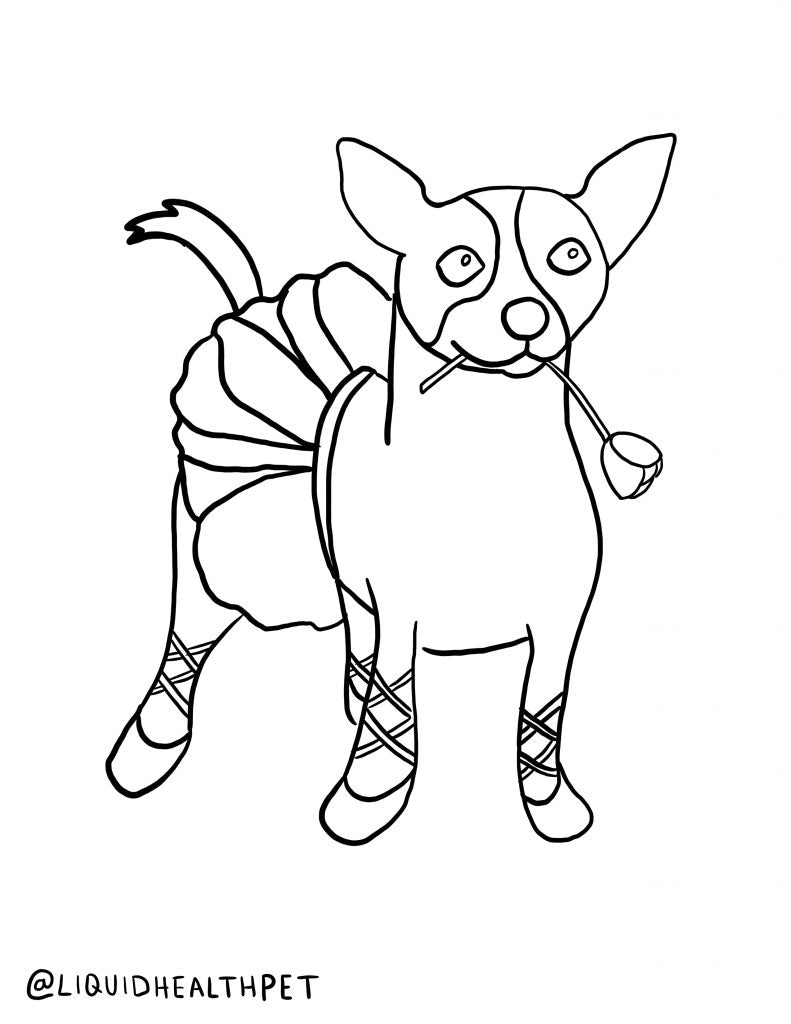 ---
This little pug is ready for a spooky Halloween!
---
Super dog! This pup is ready to save the day.